Good governance at a local level is crucial to progress and development. However, local authorities around the globe too often face barriers when providing services, creating stability, and promoting social and economic development. The Hague Academy for Local Governance is dedicated to giving people the knowledge, skills, and confidence to jointly work on inclusive development.
Related Resources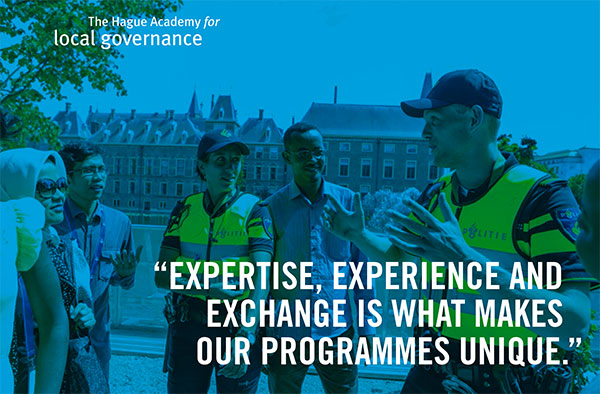 In a world of increasing decentralisation and urbanisation, local governments and their citizens play a crucial role in realising the global development goals. It is our vision that a strong local democracy, in which governments and citizens work constructively together, has a significant impact on stability, quality of services and socioeconomic development. Learn more
The Hague Academy offers open courses each year for (local) government professionals from all over the world. These short courses cover a range of topics and provide opportunities to exchange ideas and experiences, gain insights into different international concepts and tools, and broaden perspectives to strengthen local governance worldwide. Learn more
In addition to open courses, the Academy organises on-demand training programmes that combine several methods and topical expertise. These Tailor-made Trainings (TMTs) and their related knowledge-sharing activities are offered in, but not limited to, English, French and Arabic, and can be convened in the Netherlands or in your country. Learn more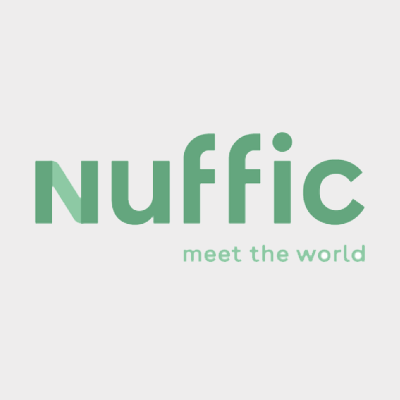 The Netherlands Organisation for International Cooperation in Higher Education (Nuffic) offers scholarships for training courses in The Netherlands. These scholarships seek to develop and strengthen the skills, instincts, and abilities of professionals to enable their organisations and communities to succeed in an ever-changing world.
Shiraka is a Netherlands-MENA partnership initiated by the Dutch Ministry of Foreign Affairs and commissioned by the Netherlands Enterprise Agency (RVO). The programme convenes participants to improve bilateral relations and support sustainable democratic transitions in the MENA-region. Shiraka includes a training programme from which The Hague Academy develops and leads trainings in three core areas. These training courses are designed for senior public officials and contribute to regional development by combining theory, practice, and site visits. Learn more
On 24 April, The Hague Academy celebrated its 10th Anniversary in a full-day conference featuring alumni, former staff, a comedian and the Mayor of The Hague. Taking into account the evolving space of decentralisation and local service delivery as well as skills development, the conference served as an opportunity to reflect on the trends and challenges in local governance.