The Hague Academy for Local Governance is pleased to announce that applications for Nuffic Fellowships are now available for open subscription courses in Autumn 2018. The deadline to apply for these funding opportunities for the upcoming Hague Academy courses is 15 March 2018.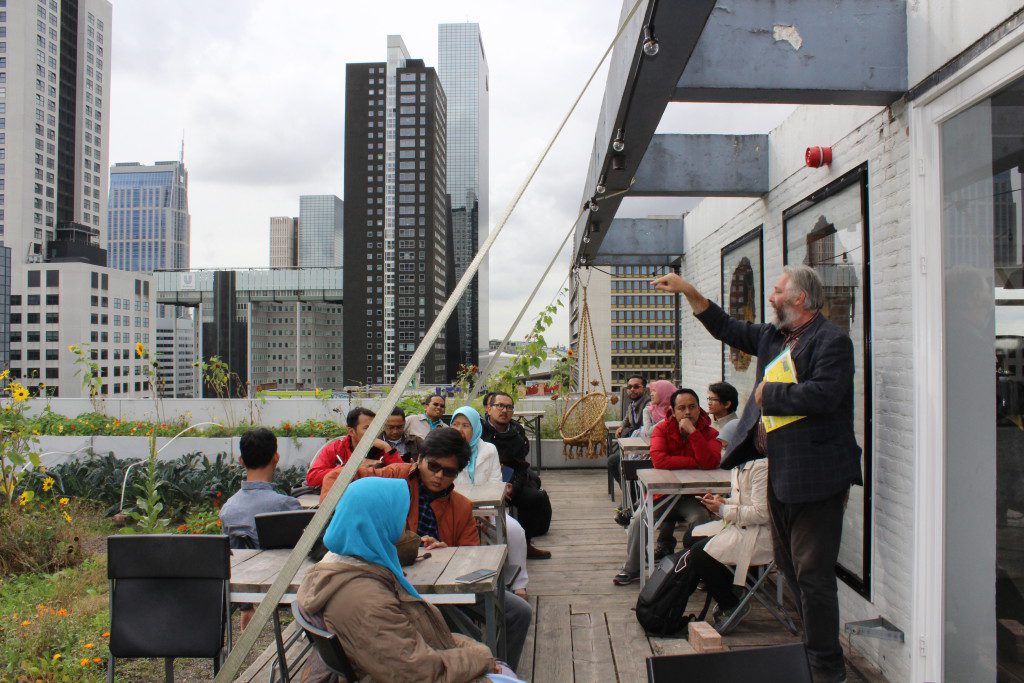 Eligible candidates can apply for one of two programmes:
The Orange Knowledge Programme (OKP), formerly known as NFP, offersscholarships for participants living and working in one of the following 51 countries (pdf).
The MENA Scholarship programme (MSP) aims to contribute to the democratic transition in one of the 10 participating countries in the Middle East and North Africa region.
Both fellowship programmes seek to develop and advance the knowledge and skills of professionals via training and education activities.
Who is Eligible?
Nuffic Fellowships outline specific requirements for potential applicants. In addition to being a resident in one of the 51 countries linked above, OKP Scholarship applicants must have a minimum of two years work experience with local or regional authorities, and cannot be currently employed by a multi-national organisation, donor organisation or international NGO. Eligible candidates must also exhibit a professional proficiency in English, carry an official passport valid for at least three months after 5th April 2018, and provide an employer statement which covers Nuffic guidelines. There is no age limit for OKP scholarships.
For MSP Scholarships, you must be a national of, and working and living in, one of the aforementioned 10 countries (see link above). Candidates must also meet the same employer, language and work experience criteria mentioned above for OKP Scholarships. No MSP applicants over the age of 45 years as of 5th April 2018 will be accepted into the programme.
Please refer to this page for all information and eligibility criteria of both OKP and MSP scholarships
Very Important:  If you wish to apply for Nuffic Fellowships for one of the mentioned courses, then you must use the Nuffic Application found on this page. If you do not qualify for Nuffic Fellowships or would like to apply without Nuffic funding, then please follow the application procedure using the Register Now button found at the bottom of each respective 2018 course page.
The Courses for OKP and MSP Applicants
The following training courses are open to Nuffic Scholarship applicants:
Multilevel Water Governance 
(10 – 21 September 2018)
Water provision and the governance of water systems involve many stakeholders at different levels. How can a multilevel approach, which takes into account the institutional, legal and political context, contribute to a more effective management of water resources? And how can water users be involved? This course discusses these questions by applying the five building blocks of water governance. Learn more
Local Economic Development 
(1 – 12 October 2018)
Local authorities can contribute significantly to economic growth, by creating a conducive business environment and stimulating job creation. At the same time, they can ensure that investments benefit the local community. This course discusses a LED-framework for developing the economic potential of a local area while securing sustainability and inclusiveness. Learn more
Conflict, Rule of Law and Local Security
(29 October – 9 November 2018)
The nexus between conflict, the rule of law and security at the local level remains largely unexplored. This course addresses the root causes of conflict and explores tools to help mitigate the risk of violence. It also discusses ways to improve state legitimacy, increase access to justice and restore local security to avoid a return to conflict. Learn more
Gender Responsive Governance
(19 – 30 November 2018)
How can the participation and representation of women in decision making be improved in order to make policies more inclusive and gender-responsive? This course, designed for both men and women, discusses gender-sensitive strategies as well as tools for gender analysis, mainstreaming gender and gender-responsive budgeting in projects and policies at the local level. Learn more
Additional Opportunity for MSP Applicants
In addition to one of the four courses above, MENA Scholarship Programme (MSP) applicants are also eligible to apply for The Hague Academy's 2019 course, Fiscal Decentralisation and Local Finance. The deadline for MSP applicants for this 2019 course is also 15 March 2018.