Due to an insufficient number of participants, this course has been cancelled for this year. We sincerely apologise for any inconvenience this may cause. The next edition of this training will be organised in 2020, click here for more information.
Course Introduction:
Local governance actors face enormous challenges in fragile and conflict-affected countries. Often, human and financial resources are scarce, the collaboration between the state and the citizens is weak, social cohesion and trust in society have deteriorated, and the central government is weak or absent.
Despite these challenges, local governance remains the level where the state and citizens interact. This provides an entry point for development assistance and inclusive governance to support sustainable peace. At the same time, several conditions are necessary for stability including the prevention of conflict, reduction of violence, strengthening the collaboration between the state and the citizens, social cohesion, delivering inclusive economic development, and accountable governance.
To discuss how local governance can be more effective in addressing the root causes of conflict and achieve resilient and sustainable peace, The Hague Academy will convene a one-week course on Sustaining Peace and Local Governance. The training will take place from 1 to 5 July in Barcelona and in partnership with the Barcelona International Peace Center.
Participants will be challenged on the following core questions:
How can local governance promote conditions for sustainable peace?
What lessons can be learnt from local governance actors 'approaches to sustaining peace in different fragile settings?
How can development partners improve the effectiveness of their support for local governance in fragile settings?
In what ways can decentralisation contribute to sustaining peace and what is the specific role of local governments in this process?
The course will provide insights on the nexus between decentralisation, local governance and sustaining peace. Participants will compare and discuss the effectiveness of the different approaches used by development partners to support local governance in fragile and conflict-affected countries and how to make them more effective. Examples of lessons learned will include cases from the Middle East, North Africa and Sub-saharan Africa.
Key Information
This training is organised in partnership with the Barcelona International Peace Center.
The training will take place at the historic Casa Sant Felip Neri in Barcelona from 1 – 5 July 2019.
Group discounts are available if you participate with three or more colleagues.
For general inquiries, please contact info@bcnpeacecenter.org. For questions specific to the course, please direct your email to info@thehagueacademy.com.
"There is no development, there is no protection of human rights, if there is no peace."
Miroslav Lajčák, President of the UN General Assembly
Learning Objectives
This interactive course requires participants to actively exchange their experiences and engage with their peers on various topics. At the end of this course, you will be able to:
Discuss the role of local governance in sustaining peace in fragile settings;
Identify under what conditions decentralisation in fragile settings can contribute to sustaining peace;
Identify governance approaches and modalities for local service delivery in relation to sustaining peace;
Recognise the impact of peace interventions and the role of inclusive local economic development in fragile settings;
Advise local government actors on how to create and maintain conditions necessary for sustainable and resilient peace; and
Develop ideas for evaluating peace intervention at the local level to improve learning and accountability.
After successful graduation from this course, you will receive a professional certificate of completion from The Hague Academy for Local Governance.
Experts
The following experts have previously contributed to this course:
Nicolas Garrigue is a Senior Consultant on Local Governance & Local Development in Crisis-Affected Settings. He worked in that capacity with UNDP's Bureau for Policy & Programme Support from 2012 to 2018. Before that, he worked for nearly 20 years in the field with different international organizations, including UNOPS, UNDP, International IDEA and UN peacekeeping missions, designing and implementing development programmes in the areas of governance, peacebuilding, recovery and democratization. He has spent a good share of his career in fragile and crisis-affected countries (e.g. Iraq, Yemen, Tunisia, Libya, East Timor, Haiti, Myanmar, Palestine) assisting with the rebuilding and strengthening of national and local governance systems and with post-disaster and post-conflict recovery. Nicolas has authored UNDP's Guide on Local Governance in Fragile & Conflict-Affected Settings (2016) as well as UNDP's Signature Product on Restoring Local Governance Functions after a Disaster (2015). He works regularly as a lead expert for international training events on local governance, local development and democracy-building. He holds an M.Sc. in Rural Development Studies from Montpellier University, France.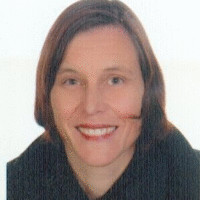 Ruth Rennie is an independent consultant. She has worked for more than 15 years with Central & Local Government and development partners to support local economic development in Europe, the Middle East, and Africa. She has worked in conflict and post-conflict contexts in Afghanistan and Iraq, and in countries experiencing multidimensional fragility including Jordan, Yemen, Guinea, Niger, and Togo. Most recently she has been working with the private sector in West Africa on developing inclusive supply chains that link social impact to core issues of business sustainability, and inclusive economic growth.
Carlos Hernandez Ferreiro is a development professional with more than 12 years of experience in the area of capacity development and local governance. A Doctor of Social and Political Sciences by the European University Institute, he has coordinated and developed programmes in fragile settings including, Somalia, Mali, DRC, Libya, Tunisia, Egypt, Zimbabwe, Ukraine or Myanmar. He has experience working for bilateral donors, private philanthropic organisations and with the EU. Since 2015 he works as a consultant specialised in Monitoring, Evaluation and Learning and he is an Associated Expert for VNG-International. In this capacity, he was responsible for developing Monitoring, Evaluation and Learning Guidelines for VNG-I's programmes for the Department for Stabilisation and Humanitarian Aid of the Dutch Ministry of Foreign Affairs (covering Somalia, South Sudan, Rwanda, Uganda, Palestinian Territories, Burundi, Mali, and Tunisia). He combines his work as a consultant, with a part-time professorship at the Department of International Relations of Bilkent University in Turkey where he currently resides.
Intended Audience
This training is designed for the staff of donor and development organisations, NGOs, ministries and local governments. It is also aimed at practitioners who wish to remain well-informed about the local dimensions of sustaining peace in fragile and conflict-affected settings.
Practical Information
This course will take place in Barcelona at the historic Casa Sant Felip Neri in Barcelona. The course fee is € 2.450,-. This includes all training-related costs, as well as drinks, lunches, training materials and local transportation during the training programme. Accommodation and travel to and from Barcelona are not included. Group discounts are available if you participate with three or more colleagues in this course. Email us for more information. The course language is English.
For questions or more information about this course, please direct your inquiry to the Programme Manager, Freddy Sahinguvu at info@thehagueacademy.com or call +31(70) 37 38 695.
Participants in our courses are predominantly funded by their own employer (municipalities, Ministries, NGOs, and training or research institutes) or by a donor or development agency. If you are looking for additional funding opportunities, there are a few organisations you could approach. Learn more
Application Procedure
The Summercourse on Peacebuilding will take place in Barcelona from 1 to 5 July 2019. The deadline for applications is 7 June 2019. Incomplete forms will not be accepted or considered in the selection process.

After submitting your completed application, you will receive a confirmation of your course registration and an invoice. The payment deadline is 4-weeks before the start of the training course.
Payments can be made by bank transfer or by PayPal. We offer the option of paying in one or two installments. An advance payment of 50% secures reservation of a seat to the training until the payment deadline. However, your participation in the course is guaranteed only after receipt of full payment prior to the 4-week deadline.
If no payment is received before that deadline, then your registration will automatically be canceled. Please note that The Hague Academy accepts registrations on a first pay, first served policy.
Some countries require a visa to enter Spain. To verify whether you need a visa to visit Spain, please visit this website and review the information, including a PDF file with the list of countries whose nationals must be in possession of a visa (chapter I). You will also find the Schengen visa requirements and the application form for entering Spain. Because of the length of time needed for visa processing and clearances (2 to 4 weeks), we advise you to start this process as soon as possible. The Barcelona International Peace Center will issue and dispatch an invitation letter to the competent Spanish embassy to support your visa application upon receipt of payment for the course.
Cancellation
Payments received before the deadline will be reimbursed. However, an administration fee of €150 will be charged to fulfill this request. We strongly encourage you to start with the visa application procedure at least six weeks before the start of the training programme in order to prevent late cancellation.
A cancellation fee of 50% of the course fee will be charged for participants cancelling between four and two weeks prior to the start of the training. If you cancel your participation within the two-week period before the start of the course, then you will be required to pay 80% of the course fee.
In the event that you cannot attend the course, it is possible to nominate a suitably qualified candidate to replace you without extra charge.
The Hague Academy for Local Governance reserves the right to cancel a course if the number of participants is insufficient or due to any other unforeseen circumstances. In this case, your payment will be 100% reimbursed. Other costs such as transportation or hotel cannot be reimbursed.
Contact Information
For questions about this course and procedures, or to inquire about our tailor-made courses on citizen participation, please contact us by email at info@thehagueacademy.com, or dial +31-70-3738695.