Good governance and integrity in public institutions: this is the goal of the MATRA programme in Ukraine. We talked to the participants about their experience in the programme during their exchange visit to The Netherlands in October.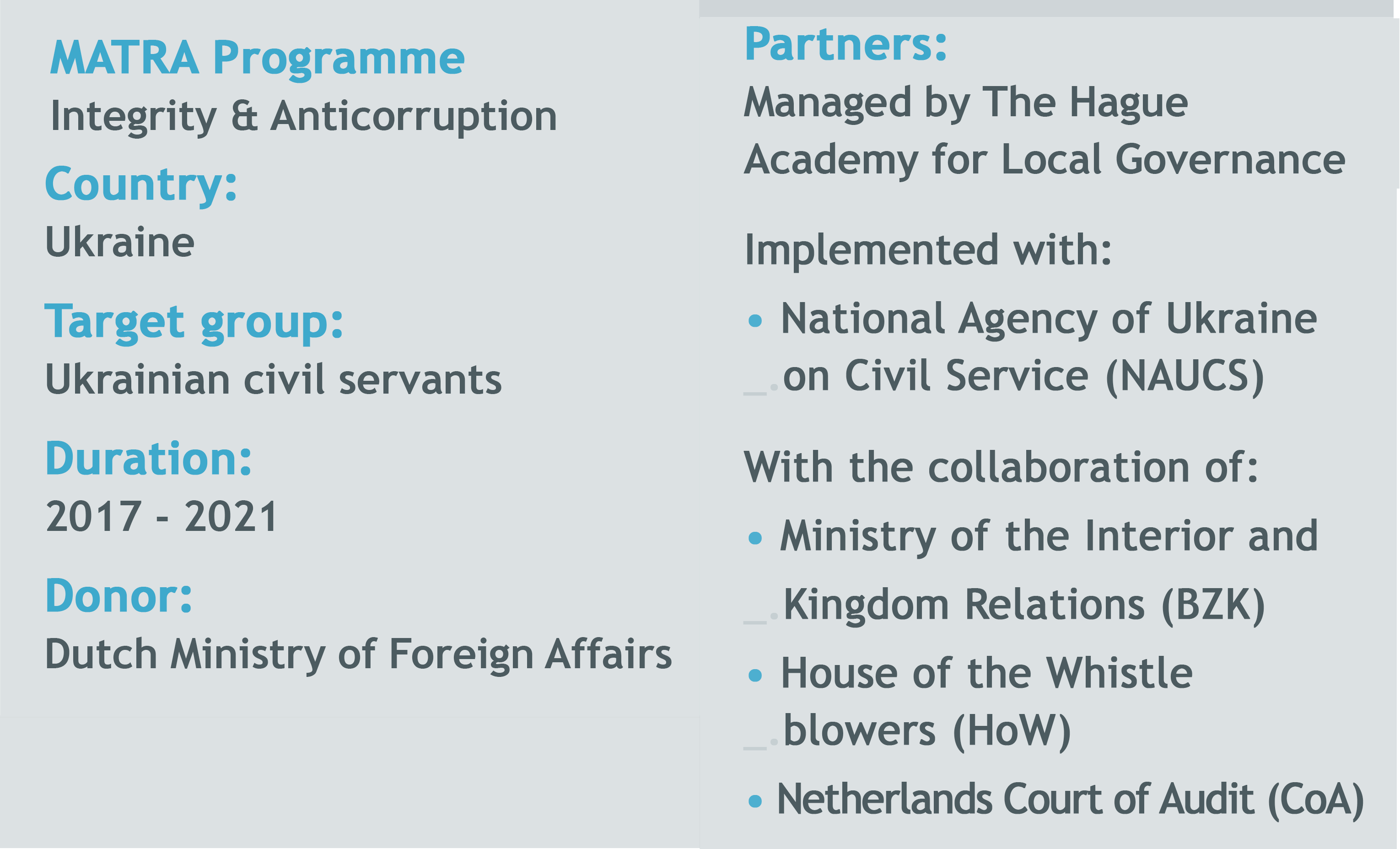 In 2017 The Hague Academy started the MATRA Project 'Integrity and Anti-corruption'. The aim of the project is to promote good governance and transparency in Ukraine. To achieve this, the project provides training and coaching to 26 professionals from Ukrainian institutions, including several ministries, the parliament, the National Agency for Civil Service (NAUCS) and the National Agency for Corruption Prevention (NACP). During the programme, participants will share their learnings on integrity within their institutions, to promote good and transparent governance, in accordance with public integrity.

Since 2018, the group of civil servants have participated in several training sessions on integrity management. The participants discussed topics such as public sector integrity, its link to good governance and the difficulties when working on integrity issues, including how to solve dilemmas at work. They were also introduced to tools to design integrity policy plans and Integrity assessments and they were trained on key skills including change management, effective communication, networking and advisory skills.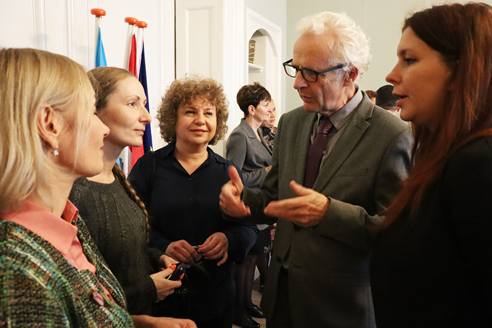 The group arrived in The Netherlands in October 2019 for an intensive one week exchange visit. The participants learned from the Dutch experience in promoting integrity in public institutions, including integrity policies, whistleblower regulations and codes of conduct. Part of the exchange visit was a reception at the Ukrainian embassy. Over traditional Ukrainian snacks, the participants met with the Ukrainian ambassador, the Head of the Eastern Europe Department of the Dutch Ministry of Foreign Affairs and other key experts from the Ministry of Interior, the Netherlands Court of Audit and the Dutch Whistleblower authority.
The programme manager Marianna Tsirelson highlighted the participant's passion and commitment to work for promoting integrity in civil service. As Maksym said it, 'I believe that through my work I can contribute to real change, not only for me or my family but for everyone. I volunteered to participate in this project hoping to strengthen democratic values in Ukraine'.
With new experiences and inspiration, the participants are now back in Ukraine, ready to put in action their plans to promote integrity in their institutions. The staff of The Hague Academy will continue to help them in 2020 with coaching in the implementation of their action plans and will conclude the project with a final conference in 2021.

If you would like to learn more about this topic you can participate in a two-week training course from June 15 to 26, 2020, at that The Hague Academy for Local Governance.
Other articles you might find interesting: