Course Introduction:
What are the underlying causes and dynamics of conflict? How can government actors at different levels contribute to conflict transformation and restoring security? And how to apply community-driven approaches to reintegration, preventing violent extremism and local economic development, in order to promote social cohesion and post-conflict reconstruction?
Conflict and its myriad forms — interstate war, intrastate rebellion, armed militia's destabilizing a region, violent extremism or social exclusion — affect all, especially at the local level. This course will equip you with academic insights and practical approaches for preventing and managing conflict, promoting the rule of law and increasing security from a local perspective. Through conflict and stakeholder mapping exercises, we will analyse the root causes and drivers of conflict. Furthermore, together with international experts, we will explore how community security approaches, inclusive economic development and security sector reform can contribute to stabilisation and sustainable peace. Using a diverse set of case studies, along with interactive workshop sessions, you will learn how to develop and implement a security plan. The impact of COVID-19 on human security will also be addressed.
Key Information
The course will take place in The Hague from 11 – 22 October 2021.
The application deadline is 3 September 2021.
The scholarship application deadline is 11 March 2021.
Group discounts are available if you participate with three or more colleagues.
Please visit our Covid-19 page for information about the situation in the Netherlands and the safety measures in place during the course.
For general inquiries, please contact info@thehagueacademy.com or call +(31) 70 37 38 695.
Learning Objectives
The course will help you:
understand the root causes and dynamics of conflict;
increase knowledge of the different approaches and tools for conflict mapping and conduct a conflict analysis;
gain more insight into the roles of different governmental, security and judicial institutions in conflict transformation and restoring security;
reflect critically on the general notions of Rule of Law, its dilemmas and its implementation at the local level;
understand the need for comprehensive security programming and community-driven approaches to reintegration, prevention of violent extremism, local economic development and social cohesion;
apply the lessons learnt to your own context.
After successful completion of the course, you will receive a certificate from The Hague Academy for Local Governance.
Intended Audience
Professionals from government agencies, civil society, and non-governmental organisations, as well as international institutions, working directly with or on issues related to conflict-affected areas.
Experts and Experience
Contributions to this course come from renowned experts and practitioners with extensive experience in the field of the rule of law and local security in conflict-affected settings. Case studies will focus on multiple contexts including, but not limited to Bosnia and Herzegovina, South Sudan, Syria, Indonesia, Colombia and Somalia.
A field visit to the International Criminal Court will complement the curriculum and challenge your thinking of how the rule of law should restore local security. (Study visits are subject to changes as per the remaining covid-19 restrictions at the time of the training.)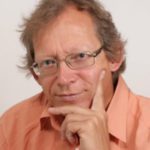 Dion van den Berg
Dion works as a senior policy advisor at Pax for Peace. His expertise concerns the promotion of interreligious dialogue, democratisation and peace activities notably in Srebrenica, Ukraine, Syria, DR Congo and South Sudan. Dion is a committed activist and outspoken advocate for peace who links everyday problems in towns and villages to the conflicts in faraway places. He has two principal fields of interest: democratisation and consolidation of peace, and religion and conflict. As a peace professional, he has worked with numerous municipalities and has written several publications about municipal peace policies.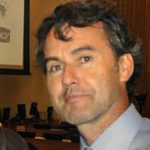 Fulco van Deventer
Fulco is the deputy director of the Human Security Collective. In the last 10 years, he has focused mainly on civil society actors in conflict areas and fragile states and their role in conflict prevention and countering violent extremism. Fulco has experience as a consultant on governmental reform in the Caribbean Island States and on post-war reconstruction in Lebanon. He has also worked with a large variety of civil society organizations in Vietnam, India, Colombia, Guatemala, West-Africa and in the Middle East where he focused on building institutional capacity.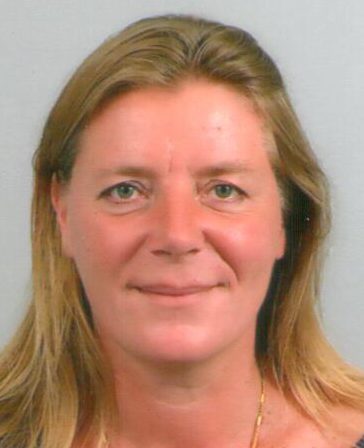 Irma Specht
Irma is an anthropologist with 24 years of experience in the transition processes from conflict to peace. She has an international reputation in the field of socio-economic reintegration, youth employment, gender and conflict transformation. Seven years of field and headquarter experience in the ILO Programme on Crisis Response and Reconstruction has provided her with expertise on employment issues and the inclusion of vulnerable or special groups in transition processes. She brings solid expertise in capacity building and training, conflict analyses, strategy and programme design, and applied research. Her record as a researcher and writer is illustrated in her long publications list.
Brianne McGonigle Leyh
Brianne is an Associate Professor with Utrecht University's Netherlands Institute of Human Rights where she specializes in human rights, transitional justice, victims' rights, and international criminal law and procedure. She is an Executive Editor of the Netherlands Quarterly of Human Rights, a member of the Utrecht Young Academy, and Senior Counsel with the Public International Law & Policy Group (PILPG). In 2011 she obtained her PhD from Utrecht University where she wrote her award-winning dissertation on victim participation in international criminal proceedings.

Sami Faltas
Sami is a consultant and trainer in the fields of Security Sector Reform, good governance and diplomatic negotiation. His areas of expertise also include democratic governance, gender, Disarmament, Demobilization and Reintegration (DDR) and negotiation. Sami has published on armaments, disarmament, security policy and technological innovation. Part of this was research for his PhD in Economics. He has worked at the think tank Bonn International Center for Conversion in Germany, where he discovered his love for training. He prefers to call it helping people to learn. He used the same principles of training as a Senior Lecturer at the University of Groningen.
Practical Information
The course fee is € 3.595-. This includes all training-related costs, as well as drinks, lunches, training materials and travel during the training programme. Travel to and from The Hague and accommodation are not included. Group discounts are available if you participate with three or more colleagues in this course. Email us for more information. The course language is English.
For questions or more information about this course, please direct your inquiry to the Programme Manager, Nicolas Haezebrouck at info@thehagueacademy.com or call +31(70) 37 38 695.
Participants in our courses are predominantly funded by their own employer (municipalities, Ministries, NGOs and training or research institutes) or by a donor or development agency. If you are looking for additional funding opportunities, there are a few organisations you could approach.
Nuffic Scholarships
The Netherlands Organisation for International Cooperation in Higher Education (Nuffic) offers scholarships for training courses in the Netherlands. These scholarships seek to develop and strengthen the skills, instincts, and abilities of professionals to enable their organisations and communities to succeed in an ever-changing world.
Please note that the scholarship application deadline for this course is 11 March 2021. For more information regarding deadlines, eligibility and application procedures, please visit our Scholarships page. 
Application Procedure
The 2021 Conflict, Rule of Law and Local Security course will take place in The Hague from 11 – 22 October 2021. The application deadline is 3 September 2021. Incomplete applications will be neither accepted nor considered in the selection process.

Payment
After submitting your completed application, you will receive a confirmation of your course registration and an invoice. The payment deadline is 4-weeks before the start of the training course.
Payments can be made by bank transfer or by PayPal. We offer the option of paying in one or two instalments. An advance payment of 50% secures reservation of a seat to the training until the payment deadline. However, your participation in the course is guaranteed only after receipt of full payment prior to the 4-week deadline.
If no payment is received before that deadline, then your registration will automatically be cancelled. Please note that The Hague Academy accepts registrations on a first-paid, first-served policy.
Some countries require a visa to enter the Netherlands. Please check with The Netherlands or the embassy for the visa requirements related to your country. Because of the length of time needed for the visa procedure, we advise you to start this process as soon as possible.  The Hague Academy will send you an acceptance letter that will assist you in arranging your visa, but only after we confirm your payment.
Cancellation
Payments received before the deadline will be reimbursed. However, an administration fee of €150 will be charged to fulfil this request. We strongly encourage you to start with the visa application procedure at least six weeks before the start of the training programme in order to prevent late cancellation.
A cancellation fee of 50% of the course fee will be charged for participants cancelling between four and two weeks prior to the start of the training. If you cancel your participation within the two-week period before the start of the course, then you will be required to pay 80% of the course fee.
In the event that you cannot attend the course, it is possible to nominate a suitably qualified candidate to replace you without extra charge.
The Hague Academy for Local Governance reserves the right to cancel a course if the number of participants is insufficient or due to any other unforeseen circumstances. In this case, your payment will be 100% reimbursed. Other costs such as transportation or hotel cannot be reimbursed.
Contact Information
For questions or more information about this course, please direct your inquiry to the Programme Manager, Kelly Buis at info@thehagueacademy.com or call +31(70) 37 38 695.